Conveyor System
Inspection of Parts on a Conveyor
What is the Inspection of Parts on a Conveyor?
The parts comes on the conveyor and are stopped before the measuring position. From this position, the parts are gripped and transferred to the measuring position, which is located behind the conveyor. After the inspection, the parts are gripped and returned to the conveyor and continue to the next inspection station or to the exit where the marking and sorting on an NOK conveyor is located.
This application is used for inspection of the permeability of channels, static dimensional measurements of cylinder heads and engine blocks.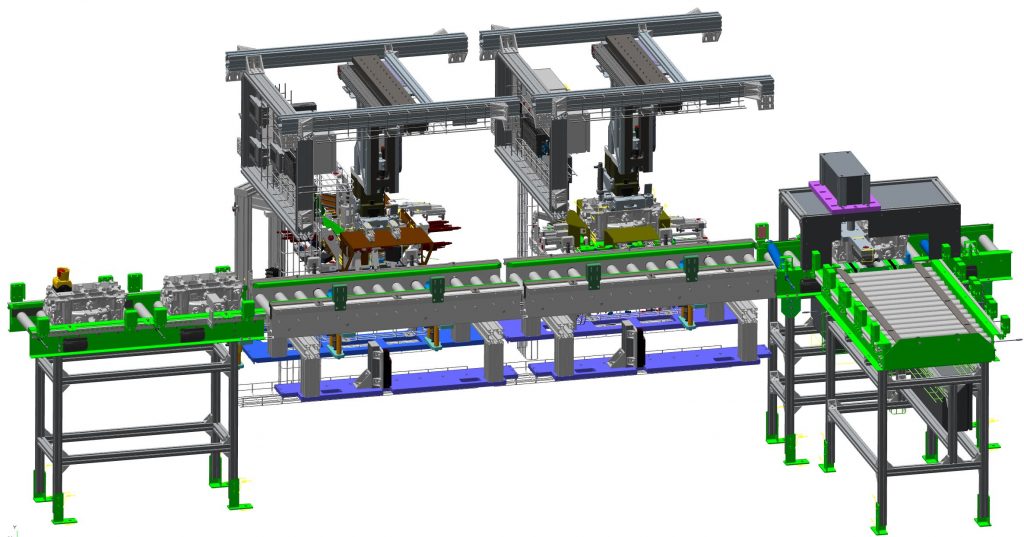 Interested in cooperation?