Surface Defects and Porosity
2D Surface Inspection
What is the Inspection of surface defects and porosity?
Surface Inspection from our company is a unique solutions with completely custom developed system. We choose the optimal hardware needed for each application. For example, we can build a system which is able to detect the smallest defect (from 50um) during movement in extremely quick manufacturing process (30 parts per second). 
With the well-chosen hardware, our real benefit comes into place. We are unique in developing custom vision algorithms. Each of our software implementations is developed on-demand to fulfill all customer needs. 
Surface defect are detected by standard (non smart) 2D camera systems. A key task is to configure the right set of the camera and the illumination. After camera takes the picture our real know how takes place. The pictures are evaluated in the industrial PC with our well designed software with a unique machine vision algorithms.
How the picture will be evaluated depends on the customer requirements. There are two options. We can implement standard machine vision algorithms or use modern AI systems based on machine learning.
Conventional algorithms
The software is set up to find all defects by exact definition. Defect can be defined by area, shape, number of spots which can be placed next to each other etc…  
Machine learning
Machine learning software detect variations. Our software has easy and intuitive setup. Teaching process is as with real operator, just categorizing pictures as OK/NOK. A big benefit of our ML software is  the teach in process which is based on OK parts only. You don't need to provide a library of NOK parts which are usually hard to deliver at the beginning of the process.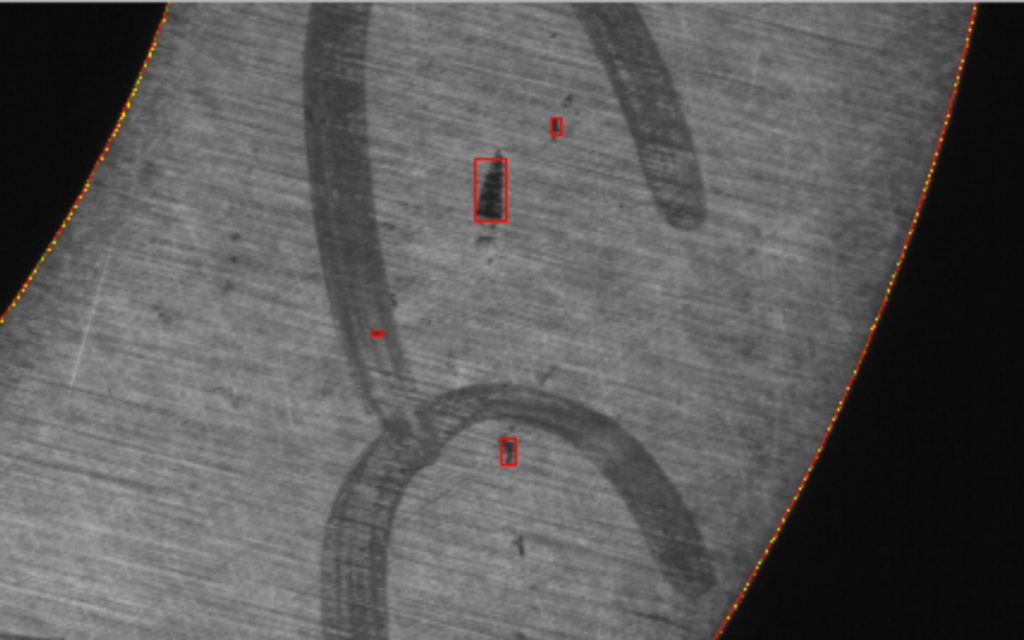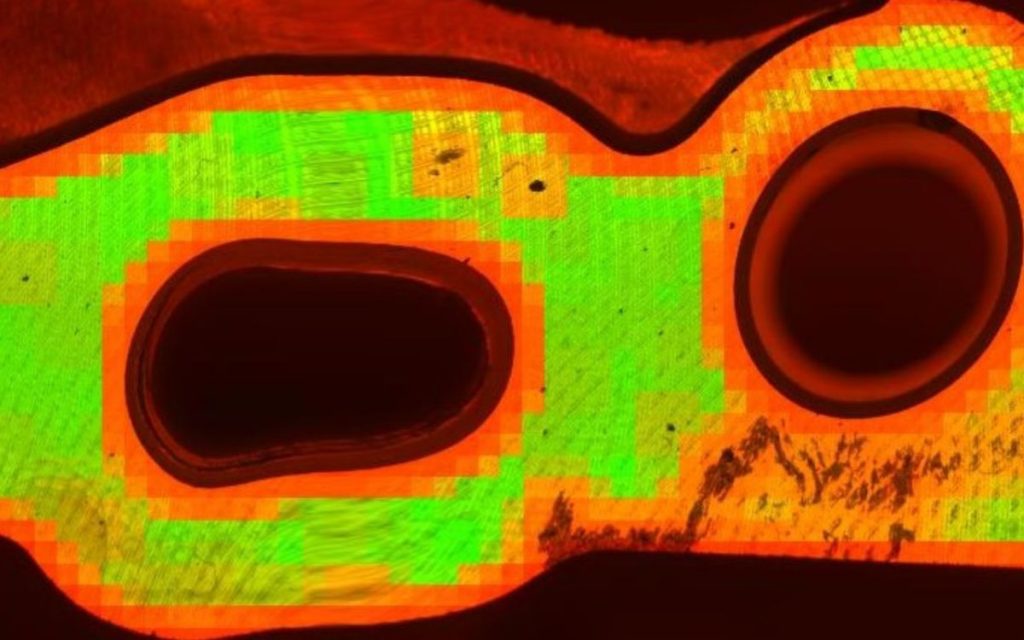 Size of the smallest detectable defect:
from 50 µm (depending on application)
nspection of surface defects and porosity
Interested in cooperation?