Semiautomatic Contactless Thread Inspection
IIT Manual Station
What is the Semiautomatic Contactless Thread Inspection?
IIT manual station is compact, and reliable solution of internal thread inspection. The inspection system consists mainly from a capacitive probe with toroid measurement field, special fixture for centering of probe mounted to pneumatic cylinder.  
With several advantages, IIT manual station is a more complex inspection of internal thread then inspection with thread gages. This tool that decreases the operator mistakes to minimum by automated data acquisition and evaluation, reduces the cycle time by 70% compared to regular manual inspection. 
Reduce the investment into automated inspection and start inspecting your parts in few weeks. 
Parts are manually loaded by operator to specially designed fixture mounted on the bottom plate. Measurement is manually started by hardware button or by hardware pedal. After start the probe is inserted into the thread and an equidistantly synchronized signal is captured. It is further processed to detect any deviations from the expected waveform. Several approaches can be applied to detect different types of defects. Different tolerances can be applied depending on the product and customer requirements for the thread quality. Various features (not only thread) can be evaluated from the readout.
Machine status and evaluation of measurement can be realized by various method depending on the customer. First simple possibility are LED indicators on the machine. Second possibility is to connect a monitor. On the monitor operator can see advanced evaluation of measurement and statistics. 
System provides calibration and teach-in capabilities, online visualization and statistical processing, storage of data about rejected parts, connection via ethernet and other data processing functions.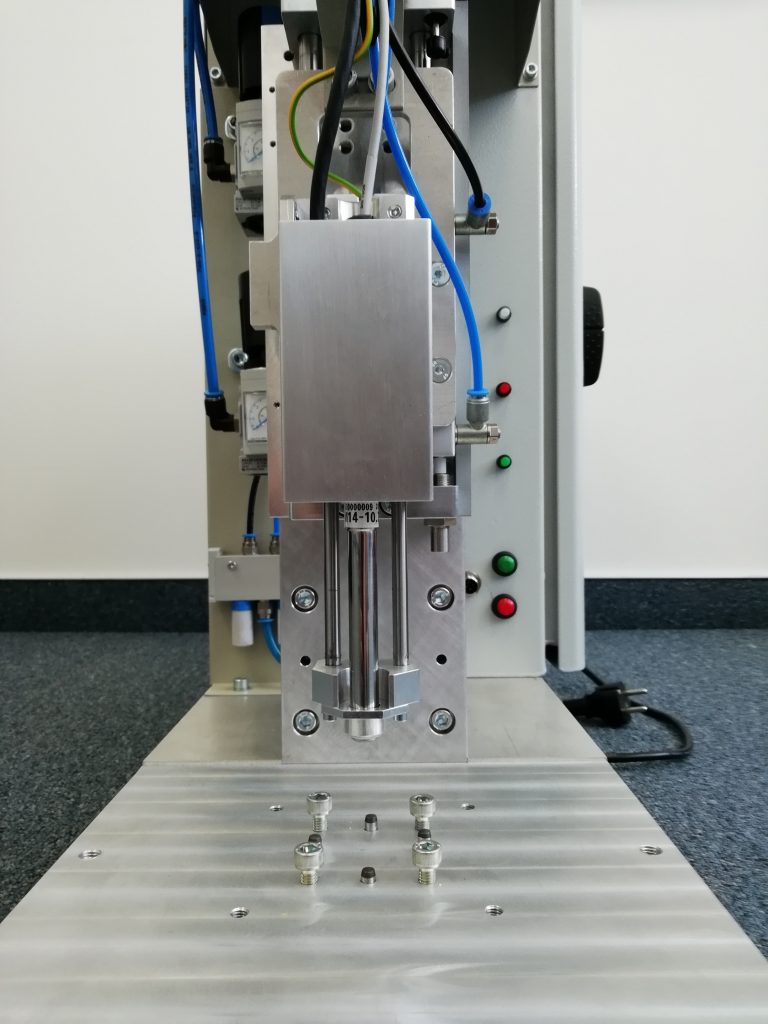 M5 - M25 (custom sensors for higher dimensions)
max. 50 mm (more on demand)
approximately 1 part/s based on application
Inspection configuration:
teach-in based on the sample master parts
More about the technologies
INSPECTION of

Internal thread
Interested in cooperation?