Contactless Thread Inspection
IIT
What is the Contactless Thread Inspection?
IIT is used for inspection of internal threads and bores. This amazing technology is based on measurement of capacitance between the probe and the thread. IIT is the only automated contactless technology that can check the thread quality along the complete length of any thread.
System is based on measuring by capacitive sensor with toroidal sensing field. Sensor measures mean distance between hole/thread and probe. Sensor measures signal during insertion, which produces symmet­ric signal. Signal processing is carried out by our in-house algorithm, which takes into consideration specific sensing method and especially sensor characteristics about measured part. 
In the system different tolerances can be applied depending on the product and customer requirements for the thread quality. For example it is possible to evaluate presence and shape of chamfers through which sensor passes. System also provides calibration and teach-in capabilities, online visualization and statistical processing, storage of data about rejected parts and other data processing functions.
Measurement precision and repeatability depends on sensor cen­tering during measurement. Therefore, we supply a special holder, which gives the sensor a self-centering capability against meas­ured hole.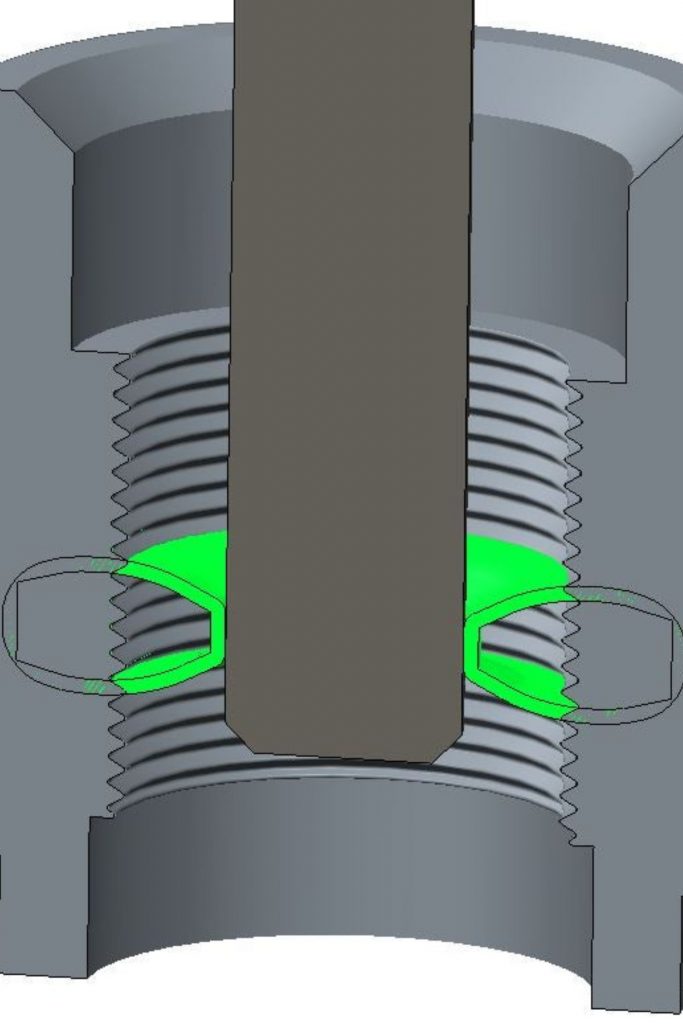 M5 – M25 (custom sensors for higher dimensions)
approximately 1 part / s based on application
Inspection configuration:
teach-in based on the sample master parts
INSPECTION of

Internal thread
Contactless threads inspection
Interested in cooperation?